What you need to know about ski hire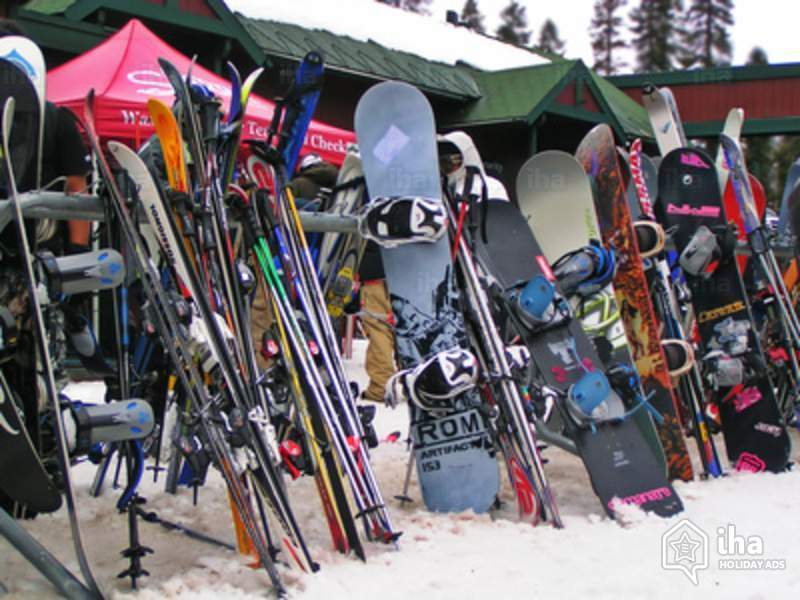 The different ski equipment for hire
That's it, you've decided to go skiing ! Holiday dates have been set, the hotel is booked, now all you have to do is to equip yourself ! Do you want to hire your ski equipment ? This possibility is advantageous for people who only ski for one or two weeks during the season. Through this article you will find tips for hiring your ski equipment.
It is important to know that there are many ski rentals on the market. You will have a lot of choice when hiring your complete package (ski, pole and boots). For those of you who are less equipped, you will also find helmets, masks and back protection. Before hiring you equipment, make sure you know what ski gear you need for your level and budget.
What are the possibilities to hire skis ?
To find out which type of ski to hire, the best thing to do is to ask a ski professional. To find out how to hire your skis, two criteria are taken into account: your budget and your skiing level.
It is very important to hire your ski pack according to your level. In general, the price will vary according to the skis chosen: progressive skis, intended for a beginner, will not be rented at the same price as performance, freestyle or freeride skis.
The choice can therefore be made according to your budget, but essentially according to your level. With skis that are not adapted to your level you won't taking full advantage of the sensations of skiing.
The last piece of advice is to check the general condition of your skis: if you find yourself with damaged or poorly maintained skis, refuse them and go to a more serious shop.
Where to hire your skis ?
When you want to hire skis, you have several options:
hiring on the internet: This will give you the possibility to book your skis in advance. The advantages are numerous: possibility to choose your range of skis as well as the shop where you want to pick them up. Moreover, it will save you precious time when you arrive in the resort.
The other advantage is that usually online ski shops offer a small discount for customers who book on the internet.
hiring at the foot of the slopes: This solution offers you the advantage of keeping your equipment every evening. Indeed, once the last slope is down, you only have to go to the shop to put your skis and boots down. You won't need to carry your skis all the way to the residence and above all you'll find your ski boots nice and warm the next morning! This service is usually offered by the shop.
Hiring at shops or with ski schools ?
If you are a beginner, and taking ski lessons, your ski school may offer you ski hire. This can be a good option as the school usually manages directly or have good partnerships with shops. With this option, you can get the best deals. They often wan offer the same deals for your entire group, even if only 1 person get lessons with them.
For those youf you don't take ski lessons, the best option is defitely to compare online the best rates. the quality of the gear you get from a shop or another will more depend on their current stock than on the shop itself.
The hire price
An important point to know, is that ski rental will generally be more expensive in a big resort than in a small one.
Pay attention to the "2 for the price of one" offer: When you hire a ski pack, the second one is free! This offer is quite interesting when you go skiing with several people. Some shops make other promotions by offering the rental of the children's pack for example. Don't hesitate to anticipate your stay and compare the prices in the different shops, there are big differences between the different shops!
Now that you have all the advice you need to hire your skis properly, don't wait any longer and get started!